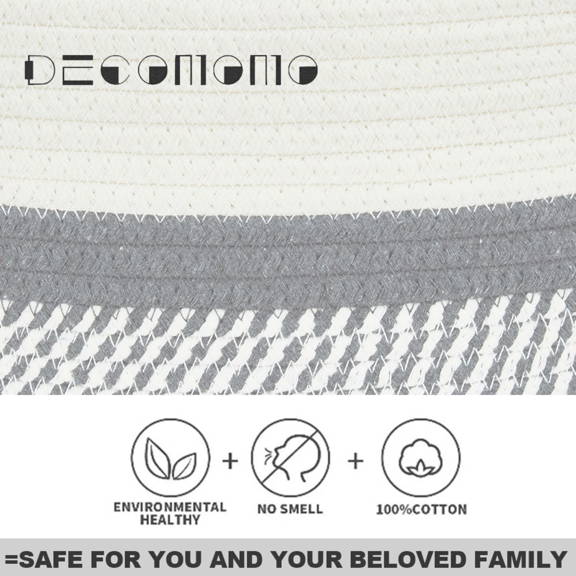 Our vases are handmade with terracotta. Finely carved to give each piece its own unique texture, these vases are finished in a soft hue to instantly brighten any space.
These vases come in different variants according to your styling needs. Place them on a side table, dining table or in a living room. They easily blend in with home décor.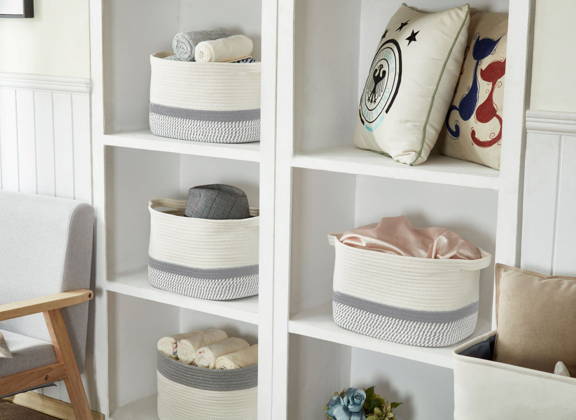 Customer Satisfaction Guaranteed

We are a woman-owned, Canadian company that aspires to provide affordable and functional home and storage products for anyone who is trying to declutter whatever messes life has in store.
It is our hope that our products can help declutter any areas of your lives and make it simpler.
I love the colour combination! They look great!
They are sturdy and s as re great for storage!
Bigger than I wanted
Well made, and compact when empty…, I wanted to use them in my motor home for storage but taller then I thought and not suitable for my intended purposes.. but I like them and re-purpose them…So what I'm saying is I'm happy with my purchase 🤗
Durable and soooo cute
These types of baskets are my absolutely favorite! Not only are they functional, but they're decorative too!This is a 3 pack of baskets, all the same style and size. The baskets all come neatly folded. They don't immediately pop out into the shape that's pictured on the description. Even, if you put items in it. It is very durable and sturdy, not floppy at all. So it's a good thing.I would recommend just putting a towel or blanket in your basket to get it to shape from the tension.They are very soft baskets with no risk of any splinters from the rope.They make wonderful organizational baskets for your home, nursery, or office. They make wonderful gifts as well.I absolutely recommend these baskets.
Not as pictured
I love the quality of this product. This company produces beautiful pieces. I've purchased 3 other baskets from them and they're gorgeous. I chose these for the black stripe which ties them into my decor. However, they are not as pictured. They are light grey and white. I can't be bothered to return them and will find some use for them other than what I had in mind.